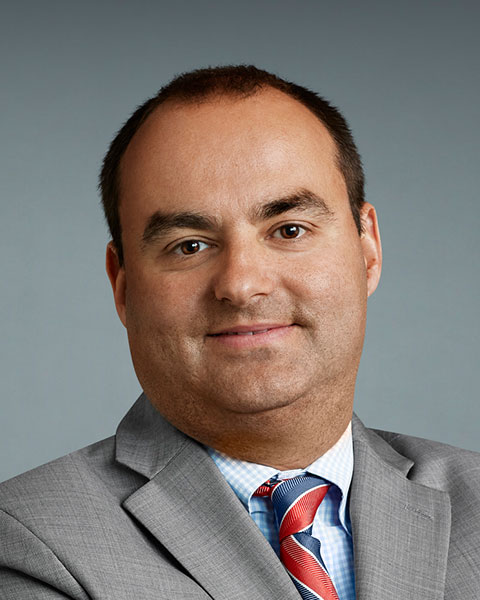 Jonas Sokolof
Medical Director, Oncological Rehabilitation
New York University School of Medicine
I am a physician specializing in physical medicine and rehabilitation at NYU Langone's Rusk Rehabilitation. After completing my residency training at Harvard Medical School, I subspecialized in musculoskeletal/sports medicine and interventional spine care. During this time, I acquired additional skills in the nonoperative treatment of various musculoskeletal conditions, including arthritis, lower back and neck pain, coccygodynia, neuropathy, dystonia, and tendinitis.

As a physiatrist, my goal is to help my patients regain function through various nonoperative treatments, including rehabilitation, injections for spine and joint pain, and medication. Whenever possible, I try to avoid prescribing medications for long-term use and prefer a more holistic approach to patient care.

For instance, I have expertise in osteopathic manipulative medicine treatment (OMT), also known as manual medicine. OMT is "hands-on care"; I use my hands to diagnose, treat, and prevent illness or injury, through stretching, applying gentle pressure, and using resistance. I often find this modality useful as a supplement to other treatments. If needed, I can also provide people with image-guided injections for the spine and peripheral joints. Additionally, I perform electrodiagnostic testing to diagnose and guide treatment of various neuromuscular disorders.

A major focus of mine is the rehabilitation needs of cancer patients and survivors. My goal is to help individuals, from diagnosis to cure, improve overall function and quality of life. I have expertise in diagnosing and treating a variety of cancer treatment–related side effects, such as chemotherapy-induced peripheral neuropathy, radiation fibrosis, lymphedema, and post-mastectomy pain syndrome. As the need for physical rehabilitation grows in the field of oncology, I find it exciting and rewarding to help restore function in anyone who has experienced cancer. I'm also certified in sports medicine, so I'm experienced in treating sports-related injuries in cancer survivors and helping them return to sports and exercise routines.


Presentation(s):