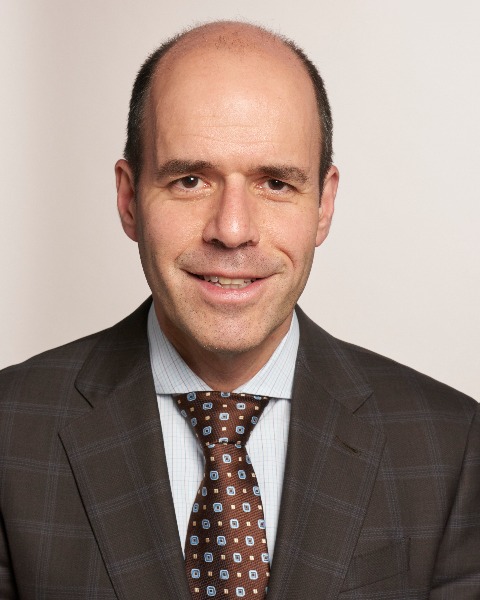 Kenneth Rosenzweig, MD, FASTRO
Icahn School of Medicine at Mount Sinai
Disclosure:
Employment
Mount Sinai Medical Center: Professor and Chairman: Employee
Biography:
Dr. Kenneth Rosenzweig is Professor and Chair of the Department of Radiation Oncology at the Icahn School of Medicine at Mount Sinai in New York. Previously, he spent 13 years at Memorial Sloan-Kettering Cancer Center. He specializes in the treatment of thoracic malignancies with radiation therapy.
The focus of his work has been on incorporating new technology into radiation therapy treatment for these diseases. He has specifically worked on implementing and evaluating novel techniques such as intensity modulated radiation therapy, stereotactic body radiotherapy, deep inspiration breath hold, gated radiation therapy and the incorporation of PET scans into the radiation therapy treatment planning process. He was also the principal investigator of a dose escalation study that established the maximum tolerated dose of radiation therapy that can be safely delivered with radiation therapy. He has published over 150 articles in scientific journals on his work and has authored numerous textbook chapters. He has presented his research at numerous national and international scientific meetings.

Dr. Rosenzweig has served on many committees including the Radiation Therapy Oncology Group (RTOG) Lung Committee, the RTOG Data Monitoring Committee, the National Cancer Institute Clinical Trials Evaluation Panel and for many years he led the American College of Radiology's Appropriateness Criteria Panel on Lung Cancer. He is a past President of the American Radium Society, the nation's oldest medical society devoted to the study of cancer. He has also served as a Consultant to the International Atomic Energy Association. He is currently Vice Chair of the Radiation Oncology Review Committee of the American College of Graduate Medical Education. He is an annual ABR oral board examiner and develops written questions for the lung/sarcoma section. He attended Yale University School of Medicine and did his residency at the Joint Center for Radiation Therapy at Harvard Medical School.

Presentation(s):