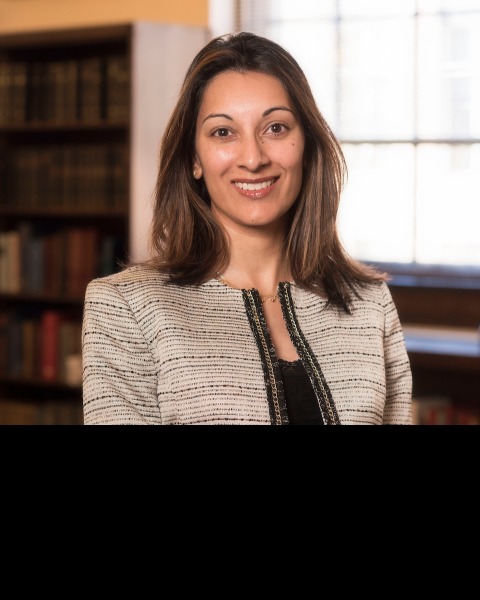 Nandita S. Mani, AHIP
Associate University Librarian & Director, Health Sciences Library
University of North Carolina, Chapel Hill
Chapel Hill, North Carolina
Nandita S. Mani, PhD
Associate University Librarian for Health Sciences & Director, Health Sciences Library
University of North Carolina at Chapel Hill

Nandita S. Mani is the Associate University Librarian for Health Sciences and Director of the Health Sciences Library
As AUL & Director, Mani oversees one of the nation's leading health affairs libraries. The UNC Health Sciences Library (HSL) is the primary library for the University's schools of dentistry, medicine, nursing, pharmacy, and public health. It also serves the UNC Medical Center and the North Carolina Area Health Education Centers (NC AHEC), a statewide program for clinical education and health services.

She provides leadership and general administration of the HSL, which includes leading a workforce of over 55 FTE, oversight of a budget with annual expenditures of approximately $8 million, planning and policy formulation around collection development programs, facilities, infrastructure, technology innovation, cooperative activities, and outreach to the five Health Affairs schools and the hospital. She participates in fundraising and revenue development including contracts, grants, and other sources. In addition, participates in university-wide programs and committees and represents the library system regionally, nationally, and internationally. She is also an active member of the UNC International Affairs Advisory Committee.

Mani is also serving a 10 yr term as Managing Editor for Advances in Chronic Kidney Disease, is an Assistant Editor for Consumer Health on the Internet, and has published in the areas of information science and instructional design and technology. Her grants participation spans the areas of chronic kidney disease, technological innovation integration, and online learning.
Presentation(s):